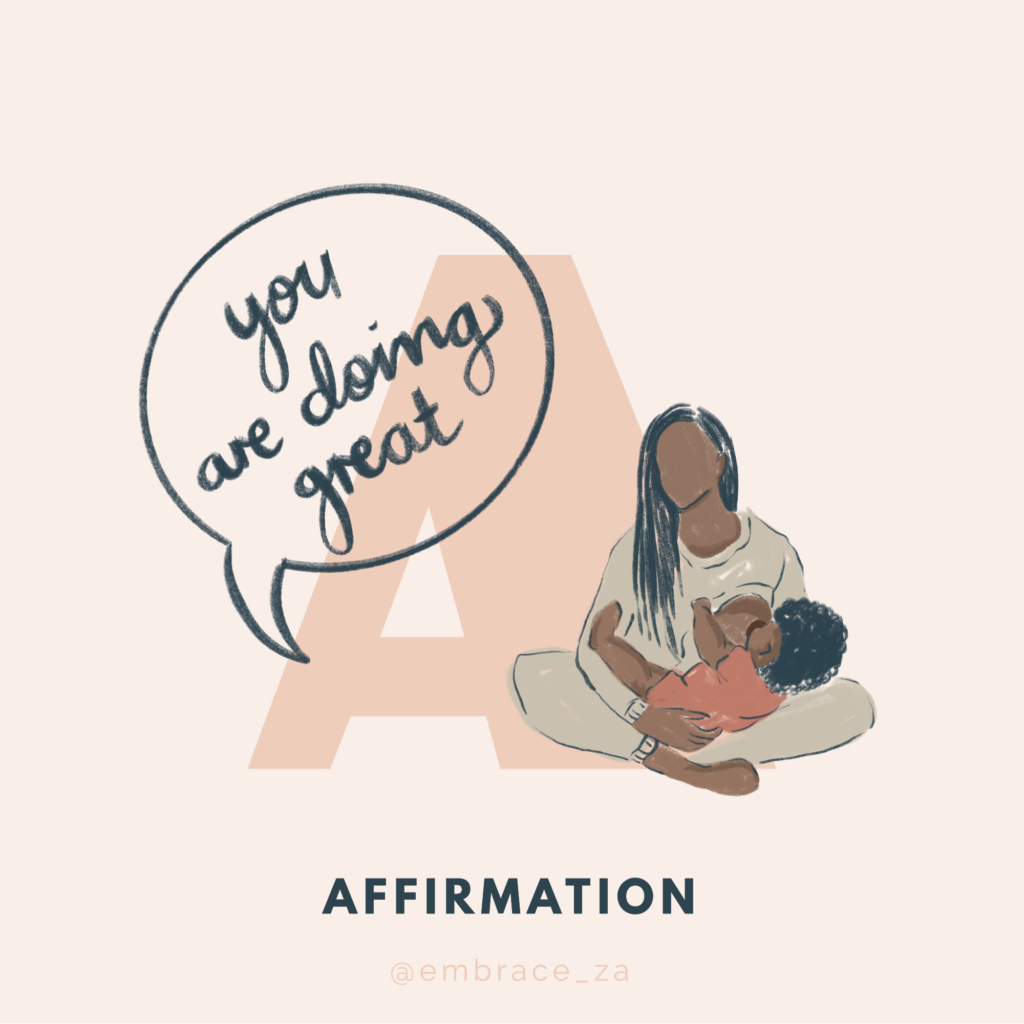 A is Affirmation. Positive affirmations are not only great for labour and birth, but are amazing for helping moms in early motherhood feel more confident and competent on their breastfeeding journey too.
Mothers need consistent reassurance about their ability to breastfeed and provide adequate nutrition to their baby.
Some (affirming) things a breastfeeding mom needs to hear, often, are:
You have the ability to breastfeed your baby.
You've got this! You are a strong and capable mom.
You are the right mom for this child, and you are the expert on your child.
The work of motherhood and breastfeeding is important and vital. You're doing a great job!
You are worthy of care and support. It's our privilege to help you if you need it.
What affirmations kept you going? What do you wish you had been told?
Tell us in the comments.
#worldbreastfeedingweek2022 #stepupformothers #stepupforbreastfeeding #WABA #SDGs #educateandsupport #womensmonth #embraceletdownline