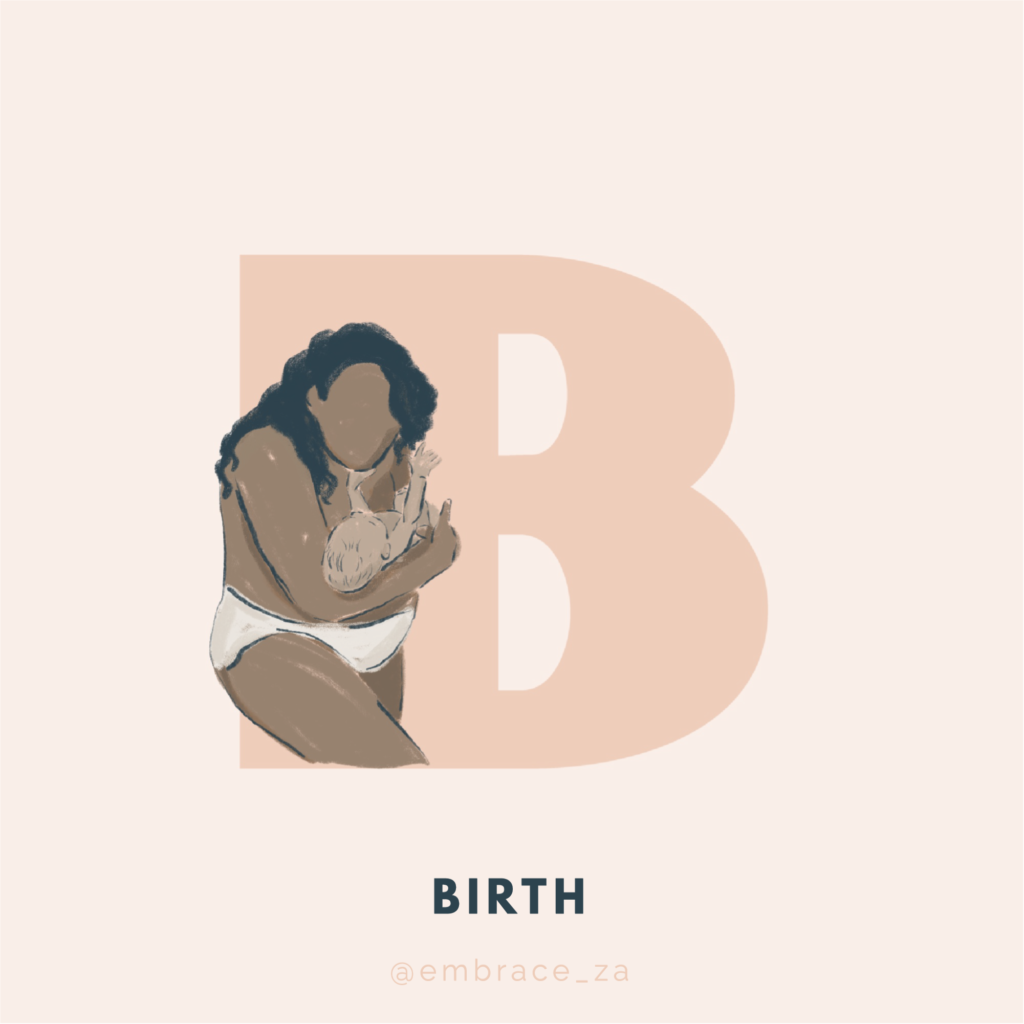 B is for Birth. We tend to think of birth as being totally separate from the breastfeeding experience. But do you know that birth affects breastfeeding in many ways?
Birth trauma, early separation of mom and her newborn, premature birth, as well as some interventions and medications administered during labour may affect the initiation of breastfeeding.
Embrace continues to advocate that a mother's birth experience transcends the physical act of giving birth. Mothers who feel supported and cared for during their birth are better equipped, physically and mentally, to start breastfeeding. If we care about improving breastfeeding rates in South Africa, we need to care about the conditions of birth, too.
Here is a great article by breastfeeding NGO Le Leche League on how to navigate some common issues that could result from different labour and birth experiences.
#worldbreastfeedingweek2022 #stepupformothers #stepupforbreastfeeding #WABA #SDGs #educateandsupport #womensmonth