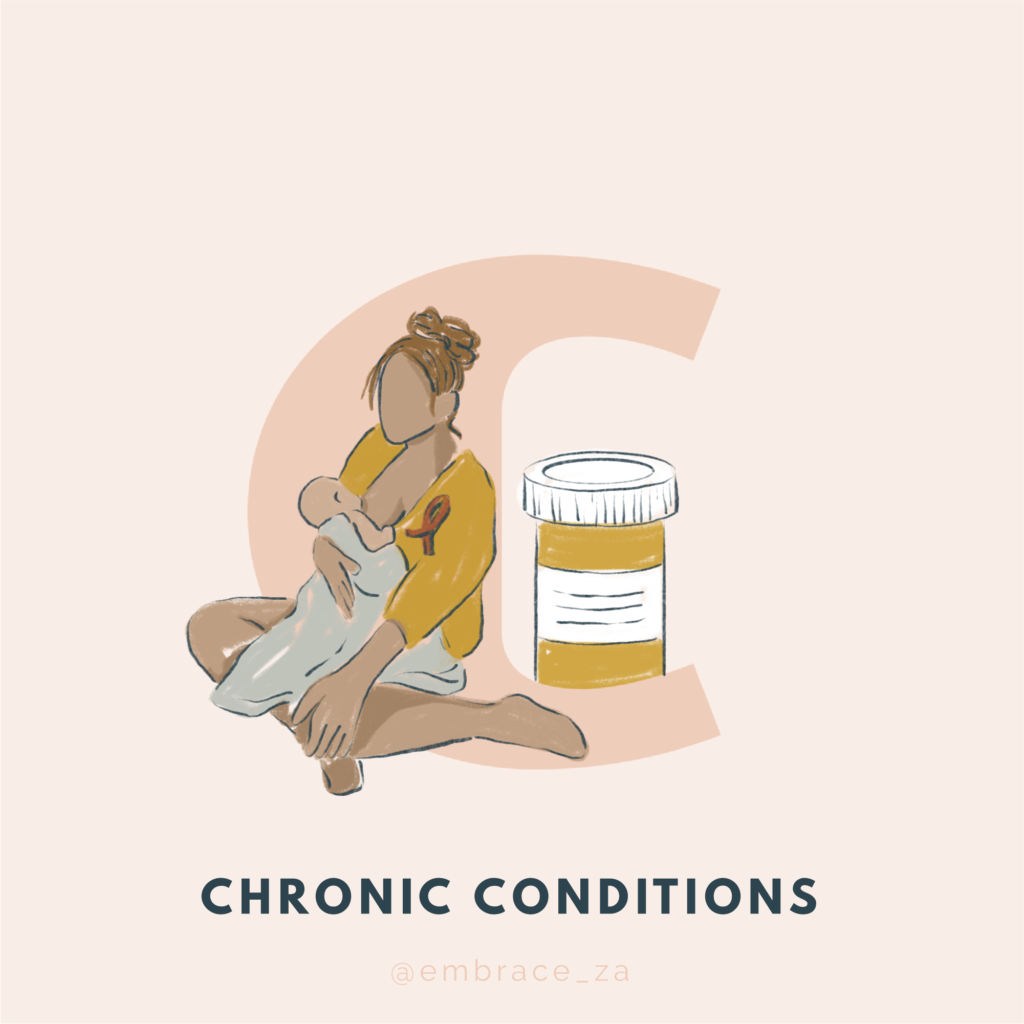 You can still breastfeed if you have a chronic condition. Mothers living with HIV, who are on antiretroviral therapy (ART) and are adhering to ART, can breastfeed exclusively for the first 6 months, and then add complementary feeding until 12 months.
Pregnant women and mothers should receive routine HIV testing, counselling and support to prevent mother-to-child HIV transmission of HIV.
Shifting stigmas around chronic conditions is a critical way society can step up to support breastfeeding mothers and their children.
#worldbreastfeedingweek2022 #stepupformothers #stepupforbreastfeeding #WABA #SDGs #educateandsupport #womensmoth #embraceletdownline