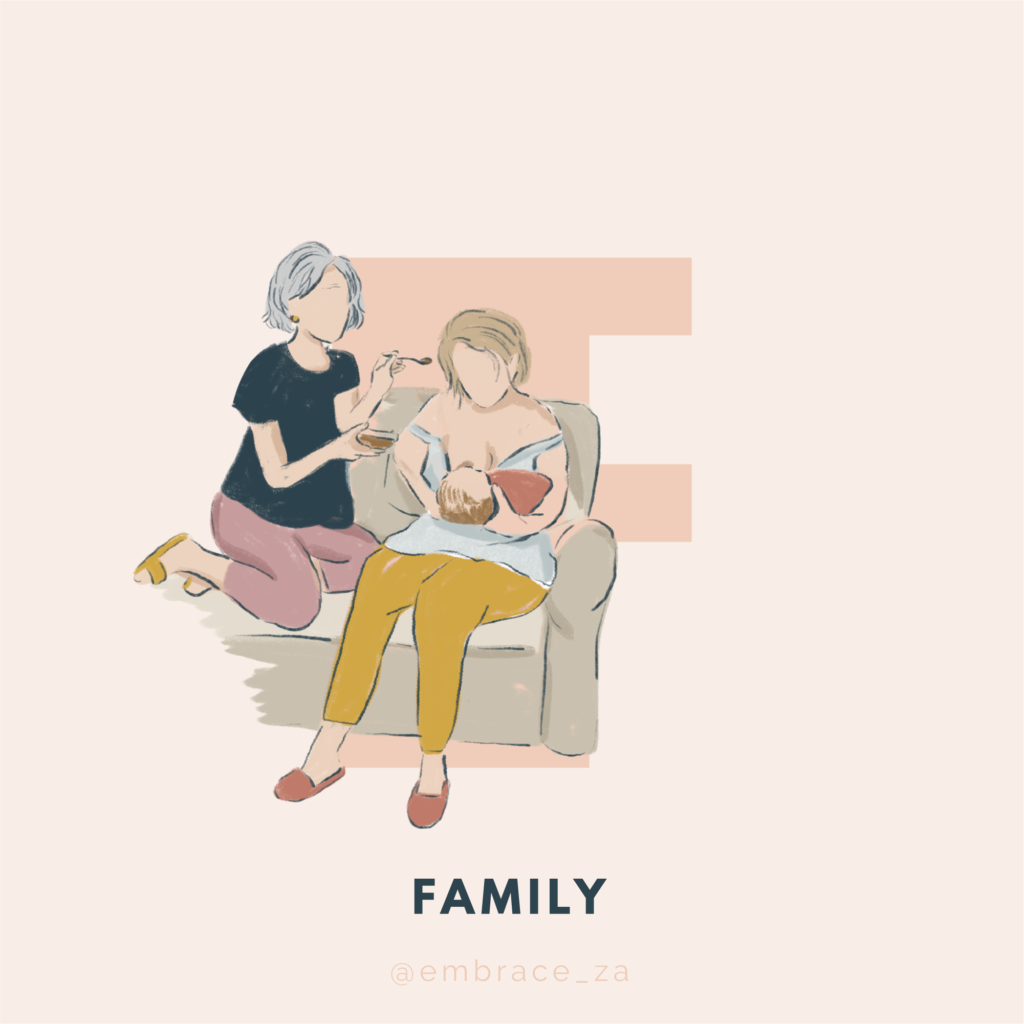 Family support goes a long way. Although you can't exactly do the breastfeeding for her, a breastfeeding mom still needs the support of her partner and family. Here are some easy ways family members can step up for breastfeeding moms:
Offer to bring the baby to your partner at night for a feed and change baby's nappy after a feed.
Bring her water and snacks to help her stay hydrated and nourished while breastfeeding.
Read up on breastfeeding so you can understand the benefits of breastfeeding, challenges associated with breastfeeding and learn how to better support your loved one on their breastfeeding journey.
Read up on normal infant behaviour, especially if you haven't been around young babies for some time. It can be distressing to see a baby constantly wanting to breastfeed especially if you're worried the baby is hungry or the mother is over-tired. Understanding what behaviour is normal for an infant will help put your mind at ease and allow you to provide adequate support to the mother.
If you've breastfed before, share your experiences so your sister or friend doesn't feel so alone.
#worldbreastfeedingweek2022 #stepupformothers #stepupforbreastfeeding #WABA #SDGs #educateandsupport #womensmonth #embraceletdownline