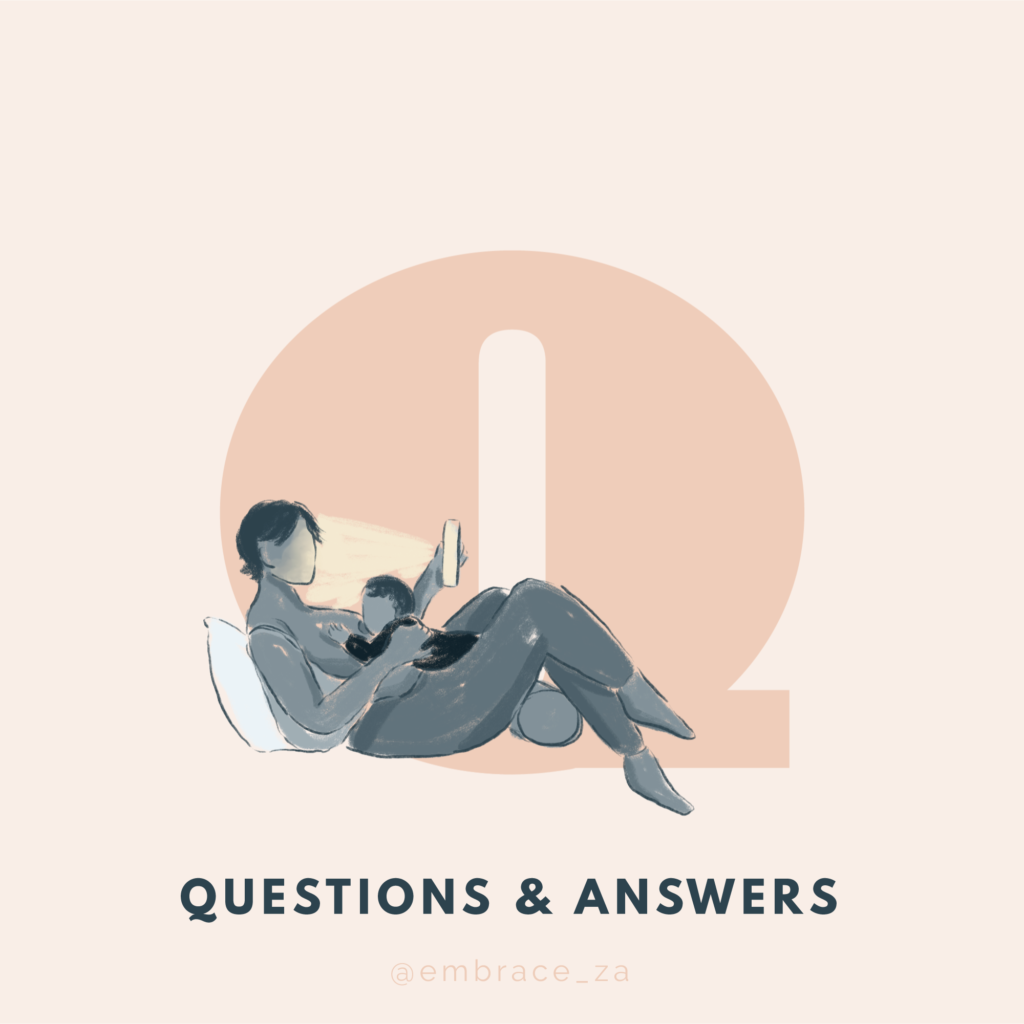 Breastfeeding mothers need reliable, easy-to-understand information in a language of their choice, and whatever time of the day (or night) they need it.
During lockdown we witnessed first-hand the power of an online community. WhatsApp messages in the middle of the night, vibrant social media communities, Zoom conversations etc. stepped up their game when leaving the house was impossible, as it often is for new mothers.
We developed a series of check-in messages that moms could use to check in with their mom friends. If you have a friend currently in the trenches of breastfeeding, please feel free to adapt our Tuesday Check In messages and share them with your lactating bestie. These can be found here on the Embrace website.
Do your own research on reputable websites and ask your healthcare provider for more information on subjects like duration of feeding, early initiation of breastfeeding, breastfeeding on demand, colostrum, benefits of breastfeeding, overcoming common breastfeeding challenges, best positions for a comfortable latch, breast care, nutrition and health, the right time to start the complementary foods, how to safely bottle feed, taking medications while breastfeeding and any general knowledge about exclusive breastfeeding. If you have any breastfeeding questions, write them down and bring them with you to your next clinic or doctor's visit. There are also a number of online communities and support groups to help moms troubleshoot some common questions and provide remote support.

#worldbreastfeedingweek2022 #stepupformothers #stepupforbreastfeeding #WABA #SDGs #educateandsupport #womensmonth