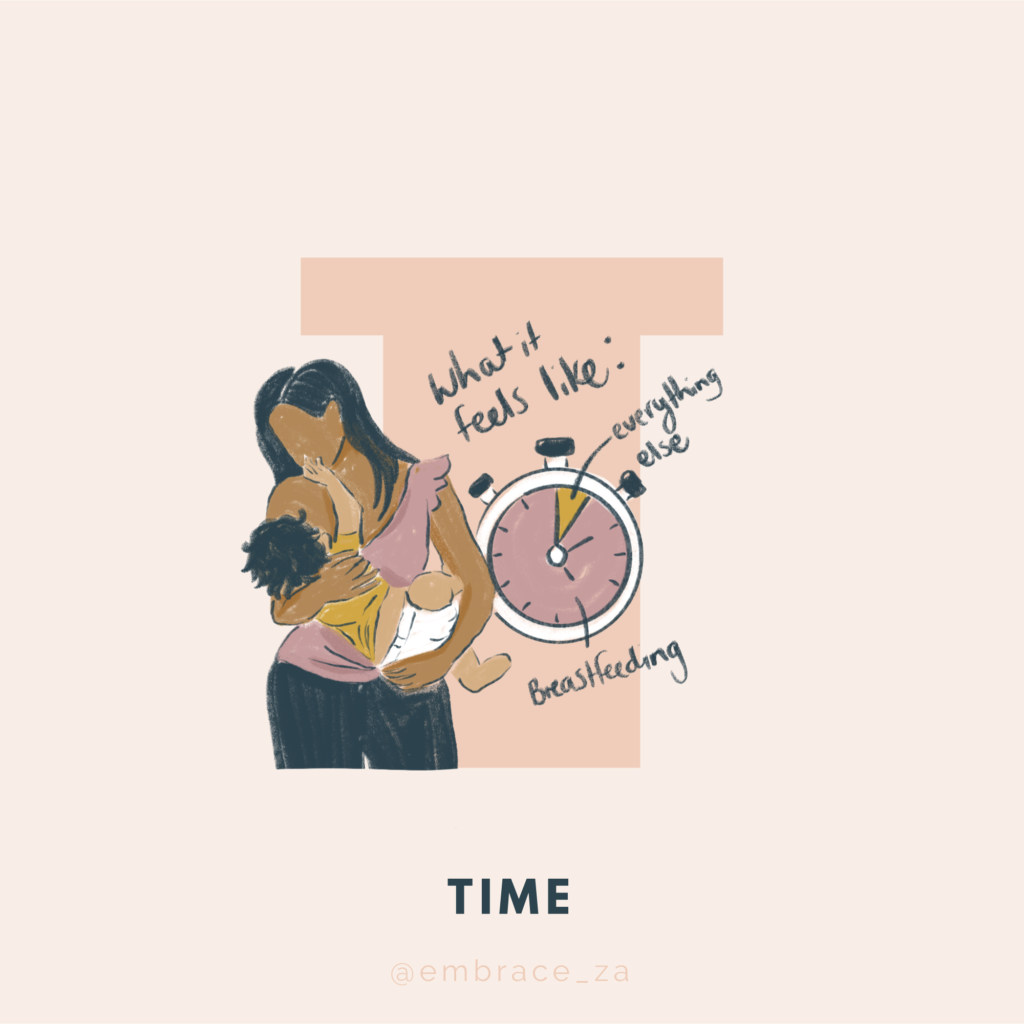 In the first few weeks, you will be encouraged to breastfeed "on demand", i.e. to feed when your baby shows you cues of hunger or wanting to be at the breast. This varies for every baby but remember, babies tummies are extremely small when they are open and they may need to feed very often in those first few weeks. It's totally normal!
As newborns get older, they'll need to nurse less often, and may have a more predictable schedule – some might feed every 90 minutes and others might go 2–3 hours between feedings. This will vary depending on the baby. Remember, a baby feeding often is normal and doesn't mean they are not getting enough milk. A good indicator of whether or not your baby is feeding well is whether they continue to have wet nappies. Check in with the nursing sister at your well-baby visits if you're worried that your baby is feeding too often or too little.
Side by Side has a great resource on everything you need to know about breastfeeding. You can download the booklet for free here.
It is normal to feel that your time is consumed by breastfeeding in the early weeks, even if you're grateful and happy being able to do it. Time spent feeding your baby is not time wasted, however there is no shame in feeling frustrated or overwhelmed by the responsibility of feeding and caring for your baby. Confide in a trusted partner, friend or family member so they can hold space for your feelings. You can also join a breastfeeding community of mothers who will be in solidarity with you during this time.
#worldbreastfeedingweek2022 #stepupformothers #stepupforbreastfeeding #WABA #SDGs #educateandsupport #womensmonth #movementformothers